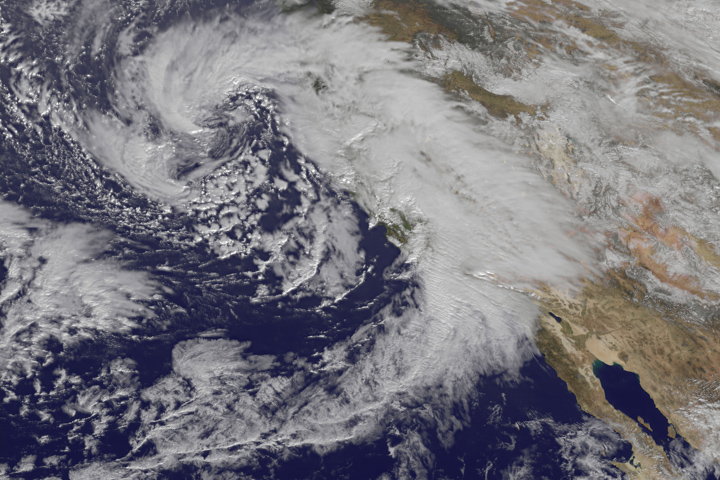 So this is why it's been raining so much…
Strategy without tactics is the slowest route to victory. Tactics without strategy is the noise before defeat.
Sun Tzu (thanks @BobLarrivee)
The ultimate measure of a man is not where he stands in moments of comfort and convenience, but where he stands at times of challenge and controversy.
Martin Luther King, Jr.
Eloquence didn't imply intelligence or deep analysis.
Pictures from today's family outing posted to the private site.
Dr. Vannevar Bush's 1945 article is amazing to read on a computer connected to the world wide web. Even more so on an iPhone.
For those resolving to eat a better breakfast, particularly something low carb that can be prepared on a busy weekday morning in about 2 minutes, this egg frittata recipe is for you.
It needs about 30 minutes on the weekend to prepare, and another 45 in the oven, then it's off to the frig to be sliced and microwaved as needed. Thanks again to our friend Tay who introduced us to his perfected process up at the chalet.
Ingredients
18 Eggs
1 Head of Cauliflower (for low carb base) or 20 oz of Hash Browns
8 oz Heavy Whipping Cream 
1-1.5 Bags of Spinach
1 Onion
16 oz Cream Cheese
Olive Oil
Tony Chachere's Creole Seasoning
15 slices of Bacon and/or 1lb of Sausage
7 oz of Salsa
Instructions
Chop cauliflower to resemble hash browns, or use hash browns, mix with olive oil and line the bottom of 9×13 pan. Sprinkle the top with Tony Chachere's. Broil for approximately 15 minutes, avoiding any burning.
Fry the bacon, cut or grind the meat, chop the spinach and onion (which can be sautéed along with the bacon) and add along with the cream cheese (softened in the microwave) to a large bowl. Mix.
Remove pan from oven (now set to pre-heat at 350). Make "egg-tight" layer over the cauliflower or hash browns with bowl contents.
Whip eggs and cream (careful to not over blend) adding salsa for last 3 seconds of whipping. Carefully pour over contents of pan, ensuring that layers remain intact.
Bake at 350 for 30 to 45 minutes (checking frequently after 30 minutes). A clean toothpick or knife will tell you when it's cooked through. When complete, let cool and store in refrigerator.
Enjoying
On a busy morning, cut out a suitably sized piece, sprinkle with some shredded cheddar cheese, and microwave for about 2 minutes. Excellent hot breakfast to get the day started!